Raised in our home, for your home.
Under construction! This section should fill up soon! Check back often!
What is diversity and why it matters in our program
What is temperament and why it is important
What is type and why it matters to us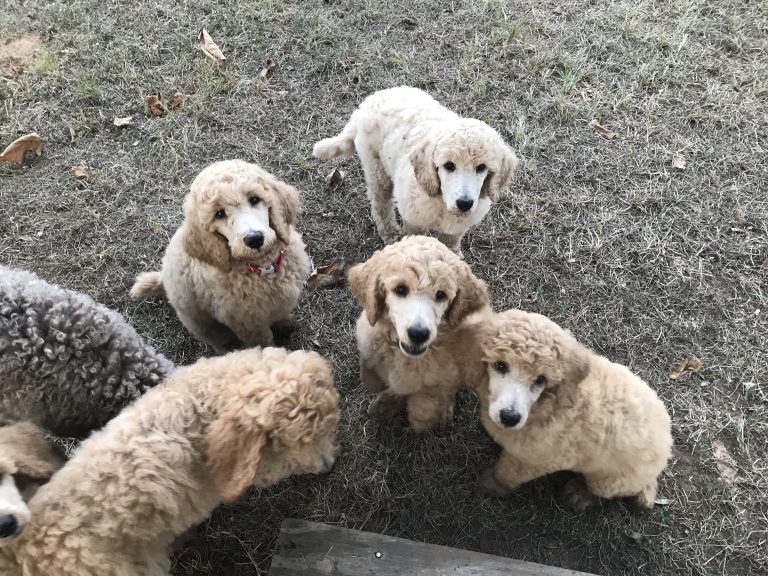 Owning a poodle is a lifelong decision. Take your time making it!In the meantime, join our waitlist, ask a lot of questions, and get to know our team.

We will check in when there is future availability.


The Providential Poodle Team
What has been happening around here lately...
Remy having a beach day…. Blue trying to get a flight to join in…. 🙂
READ MORE..
Triumph diligent to keep the floors clean. He will wait as long as is needed to be of service.
READ MORE..
This puppy was my heart in this litter. So much like her mother, the best dog ever, that I could see how sweet and devoted she would be. The Steeds have a jewel and I am so glad they know it!
READ MORE..
Dog ownership is a partnership. You may have expectations for the dog, but dog ownership has expectations of you!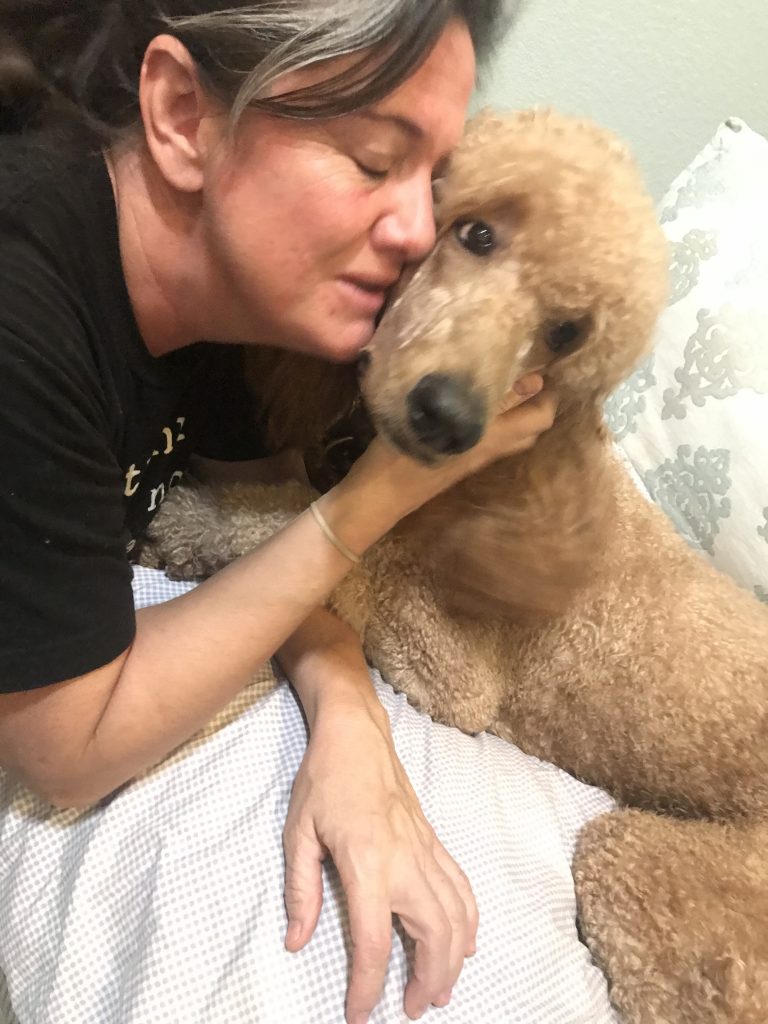 What Providential Poodle Owners Have To

Poodle ownership is a partnership with the breeder. It is a lifelong commitment to health, training, and wellbeing. I am not here to sell you a dog. I am here to be a small participant in your life for the next 12-14 years.  We ask for regular updates of heath, training achievements, awards, temperament evaluations, and most of all silly snapshots! 
Shadow has proven to be extremely intelligent and has us wrapped around her paw.  She continues to train us about neighborhood walks, fetch the ball, and squeaky toys.  She loves her squeaky tennis ball!  She is imaginative!
She enjoys getting brushed, which Patty does sometimes twice a day.  That said, she is quite shaggy.  She and we miss Zachary and look forward to him being able to groom her again.  By the way Zachary has pointed out quite a bit of white hair on Shadow.  Some on her back, on her chest, which I think you pointed out also, and on her face.  Zachary thinks she may mature to show "phantom" marking.  We will have to see.
We are working diligently to train her to walk on leash.  She is fairly good while it is just the two of us, but she definitely wants to find and chase the dozens of squirrels in the surrounding area.  She is also pretty tentative around other dogs particularly if the other dog is a barker, but she is improving.
In our little neighborhood there are many dogs (mostly smaller and/or miniatures, etc.) and many dog lovers.  Shadow is recognized by just about everyone and we are regularly told that she is just a beautiful dog and some even go so far as to say she is the best behaved dog in our neighborhood.  Ha, ha they don't know the whole story, but she is a really great poodle dog.
She is a wonderful companion and a very "showy" poodle; she has a great prance to her stride and is quite athletic as well.  Many of the dog walkers across our neighborhood have remarked what a gorgeous dog she is.
Cliff & Patty
Pupcake aka collar aka SHADOW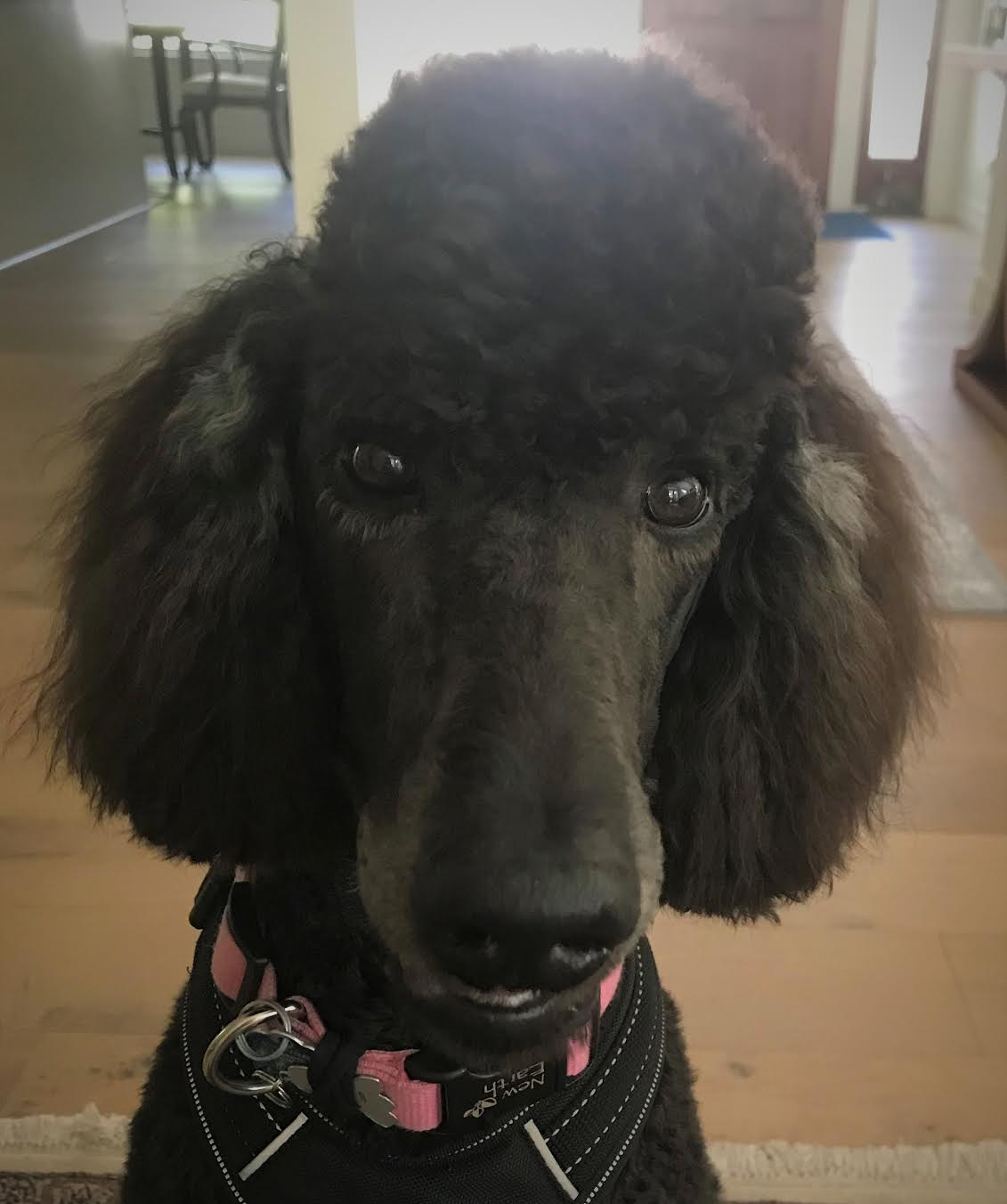 Gretchen
Minty aka Green collar aka ACE!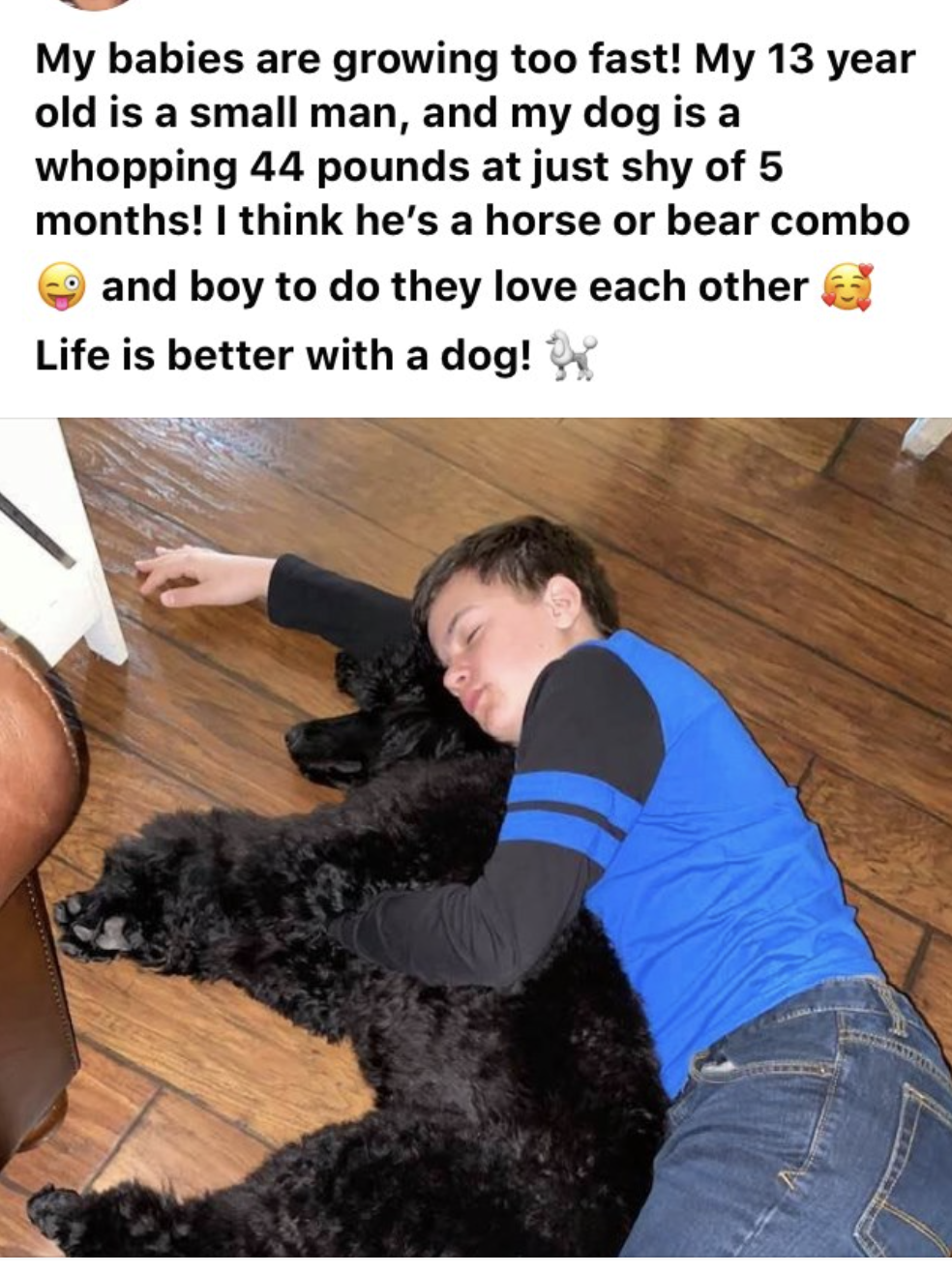 None of these buttons work yet! If you need one of these services, please call me at (512) 553-6771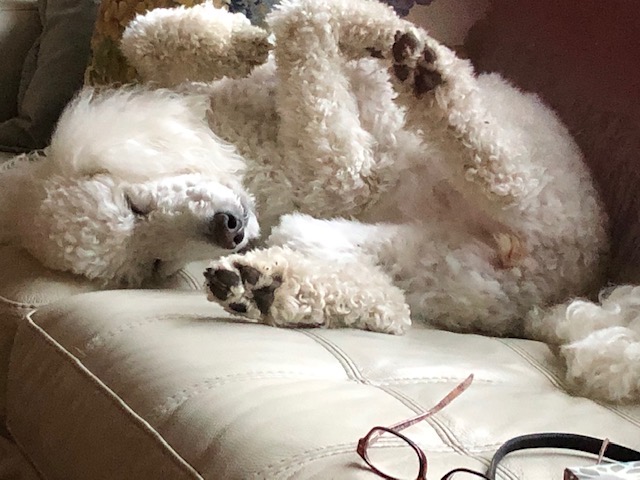 Additional $10 for overnight (+12hrs)
Bath/Fluff Dry Face/Feet/Hygiene/Nails
Clipper/Scissor
I use all the best products and don't upcharge for them!
Free goal consultation required.
I do not take dangerous or reactive dogs.
Stay and learn how to groom your own poodle at home. We will to a full groom with hands on instruction.  
The only thing better than a poodle, is two poodles...